Coffee and Cardamom cake with Pistachio cream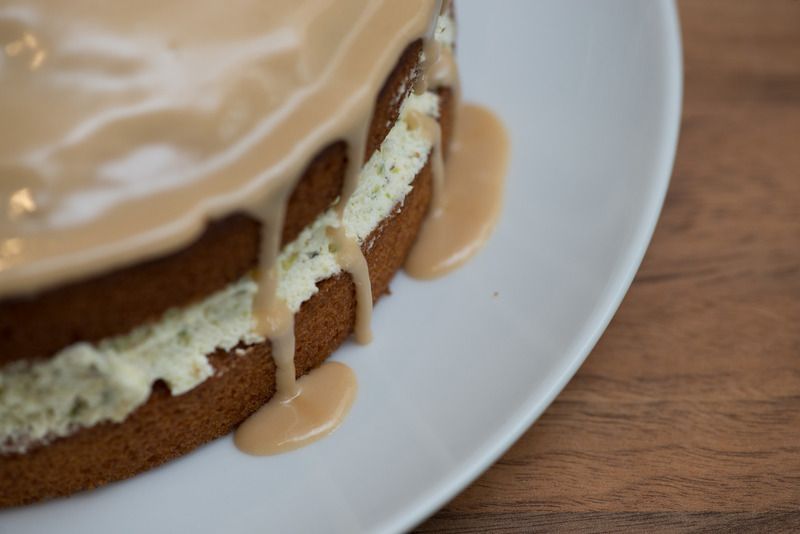 This is one of those cakes that I want to make again immediately after looking back through the pictures.I just don't think the pictures really do it justice - it's such a humble looking cake but packs a big punch of flavour.
It ticked all the boxes for me so was bookmarked as soon as I saw it in
BBC Good Food
- coffee, cardamon, pistachio, no fuss decoration. Oh yeah.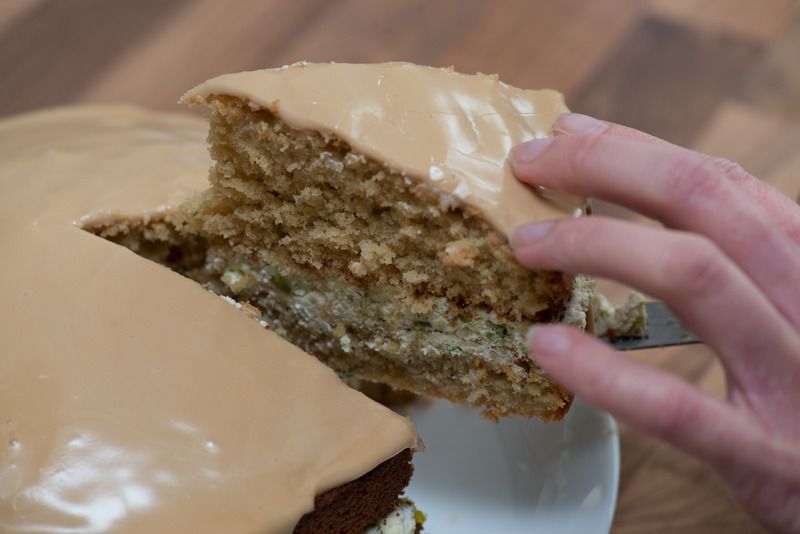 I absolutely love cardamom in cakes after making the Hummingbird's Cardamom loaf cake for a Cake Club a few years back - I do have a slight hesitation when sharing it as I overheard a comment at the meeting about it 'tasting like curry' which rings in my ears to this day, but I love it anyway. I took this into work and even had to note it in the obligatory 'there's cake in the kitchen' email I sent to try and pre-empt comments!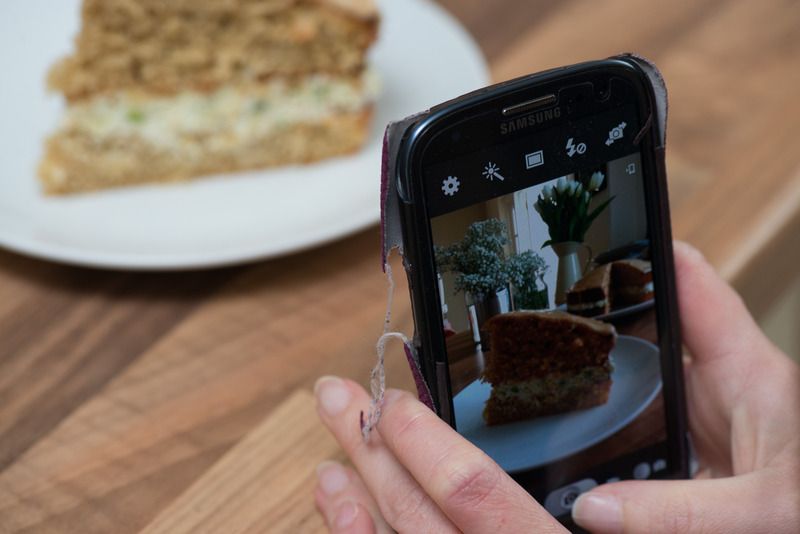 Possibly the most cliched photo ever to feature on my blog? At least my tatty phone case keeps it somewhat real!
The flavours all work really well together, and it was nice to have the contrast of the warming flavours of coffee and cardamom with the fresh cream of the filling. Means it's seasonally appropriate at all times of the year, so there's never a reason not to make it! Unless you think it tastes like curry, of course....