Gateaux du Kim: the inspiration!
Have you even been somewhere and felt totally inspired by the food? When they say that on Masterchef I've always rolled my eyes but now I've had that feeling myself I know exactly what they mean! Admittedly, they get inspired and create some amazing, original dishes, while I get inspired and look for other people's recipes to follow, but whatever.
Nice, France is one of my favourite places in the world. Mike and I have been there for our holidays the last two years and have totally fallen in love with it - to me it has everything you could want from a holiday - stunning coastline, bustling old town, gorgeous weather and lots of other amazing places to visit just a short bus or train ride away. What really caught my eye though was the bakeries and patisseries and all the beautiful pastries and breads they have on display. Trust me, these were no Greggs. What amazed me so much, beyond the taste, was how intricate, dainty and delicate a lot of them were. There was not a slab of layer cake, a buttercream loaded cupcake or a whoopie pie in sight! They were so different to the types of things I would usually bake aswell, that they've really inspired me to look for some different recipes to try out, beyond my usual cakes and bakes. I'm writing this post to force me to actually give it a proper go (and convince you that you really do need to go to Nice - or France in general - if you haven't already and try them for yourself!)
So without further ado, here are a lot of pictures of food that my greedy eyes spied while on holiday! Please also admire my collage making skills...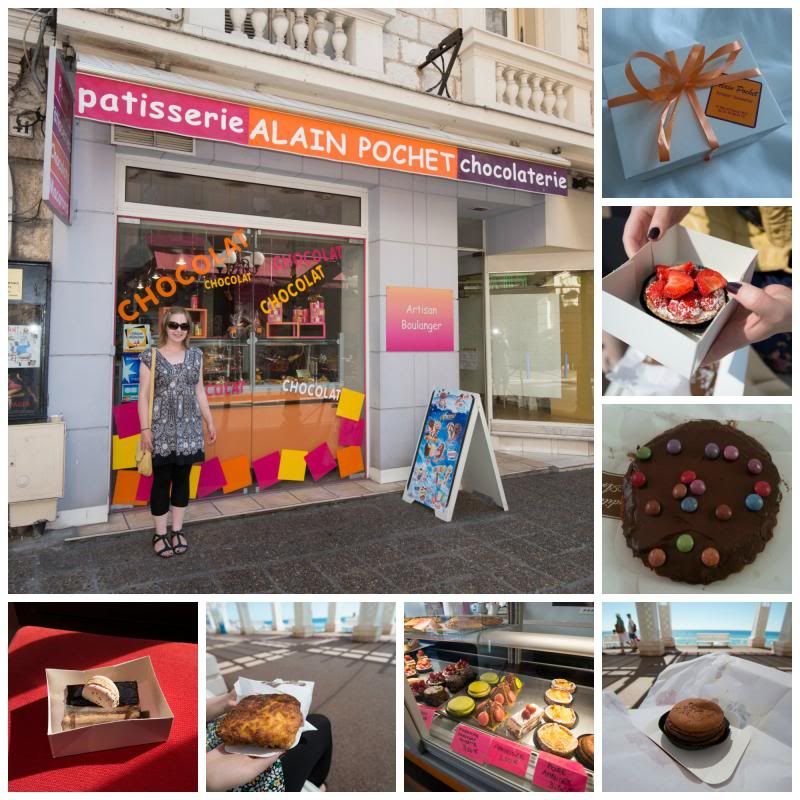 The bakery around the corner from our hotel where we started most of our days

Lac chocolatier - stunning!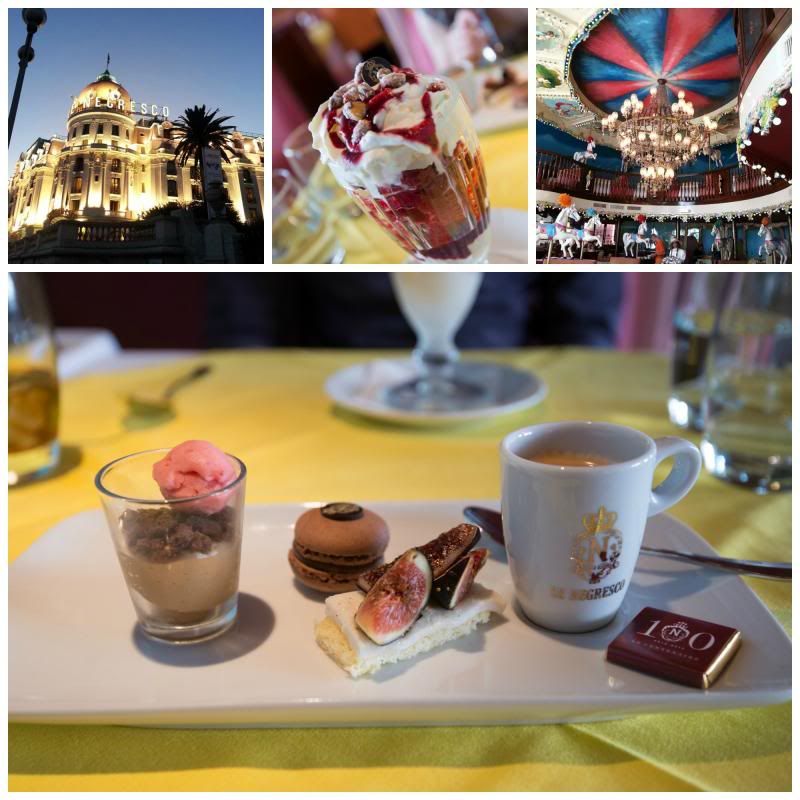 Dessert at La Rotunde Brasserie at Le Negresco

Fenocchio's ice cream - where we ended most of our days
Our favourite meals: Tip Top, Monaco and Le Chat Gourmand, Nice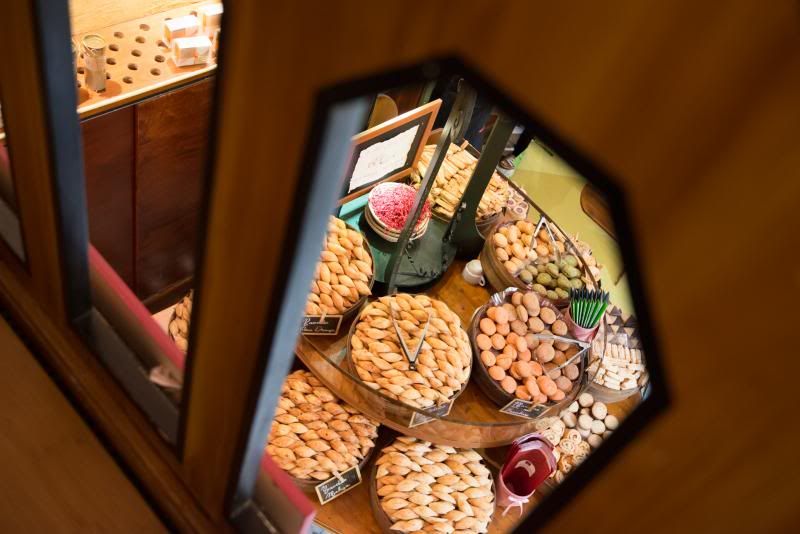 And finally... PIC N MIX BISCUITS!!!! Need I say more?!
I'm pleased to say that the wheels of Gateaux du Kim are already in motion - since coming back from holidays I've made ice cream and macarons! Blog posts on those to come, as I couldn't possibly post about things I've made in the incorrect order! (is that just me?!)
What about you lot - what sort of places inspire you in the kitchen?