Rhubarb crumble muffins
So I know we've just come out of a heatwave and 'something hot with custard' is probably the very last thing on anyone's minds, but in the (slightly amended) words of Queen - the blog must go on!
For Father's Day I cooked Sunday lunch for my Dad and no Sunday lunch would be complete without dessert. The only vague request I had from Dad was 'strawberries' so I started to hunt out a good strawberry showcasing dessert. I know that it was June and my mind should have been going to cheesecakes and tarts but I do love a crumble (who doesn't?) and I came across a recipe for
Strawberry and Rhubarb crumble
on the BBC Good Food website that I couldn't resist.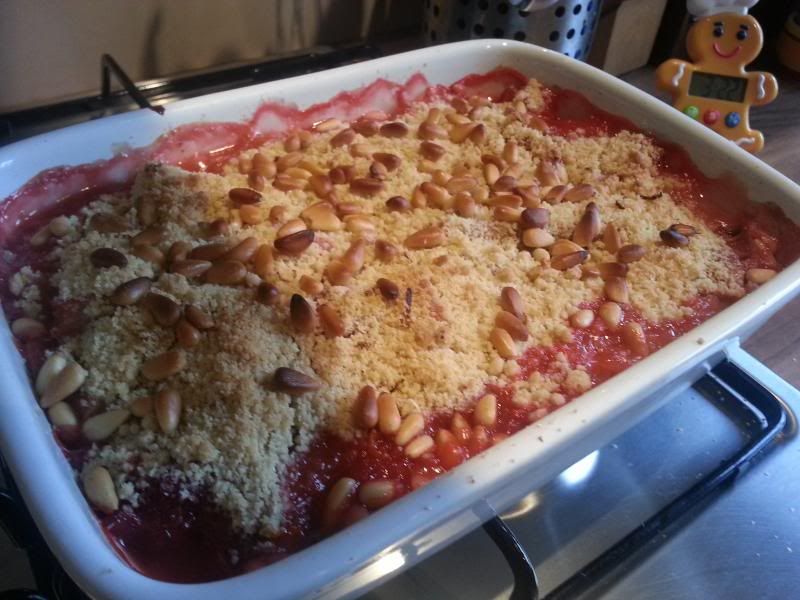 I only managed to snap a quick shot of the crumble on my phone, here it is in all it's glory. I have to say, the pine nuts were delicious sprinkled on top, they really added some extra flavour to the crumble. I'd never heard of strawberries in crumble before but it definitely worked and gave a lovely sweet balance to the tangy rhubarb.
I was left with a solitary stick of rhubarb and there was NO WAY I was letting that bad boy go to waste - for some reason, I'm hit with panic when I need to make a rhubarb recipe as I become convinced that I'm not going to be able to find any. I think there was some kind of Great Rhubarb Shortage in the summer of 2010 and I haven't been able to shake that panicked feeling ever since! So this also means I cannot throw any away.
There have been lots of gorgeous looking rhubarby recipes floating around recently (
Rhubarb Custard Crumble cake from Baking Addict
and
Classic Victoria sponge with rhubarb and custard from Fold in the Flour
caught my eye) but I eventually settled on these
Rhubarb Crumble muffins that I saw on A Baked Thesis
.
Close up crumble topping..mmm
They were so easy to make and absolutely divine! I love cakes/muffins that don't require any decoration once they've cooled because it cuts down the oven-to-stomach time considerably! We had ours with custard and it was a match made in heaven!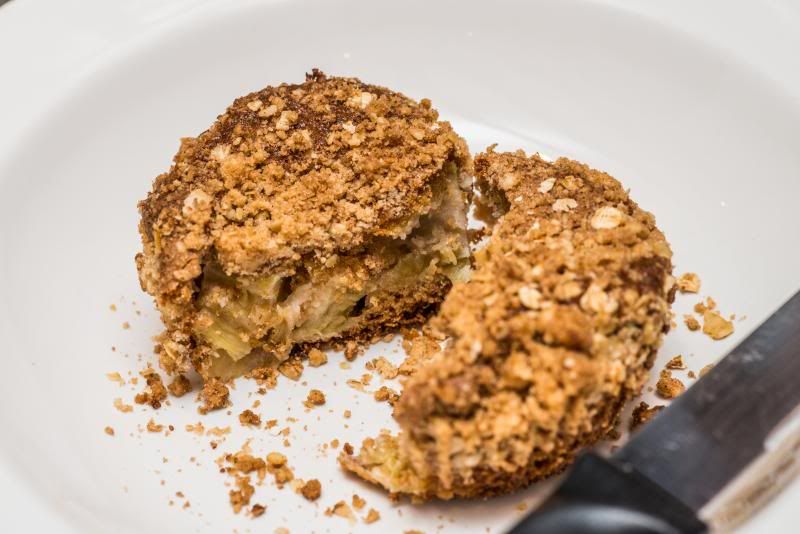 Patiently awaiting a custard soaking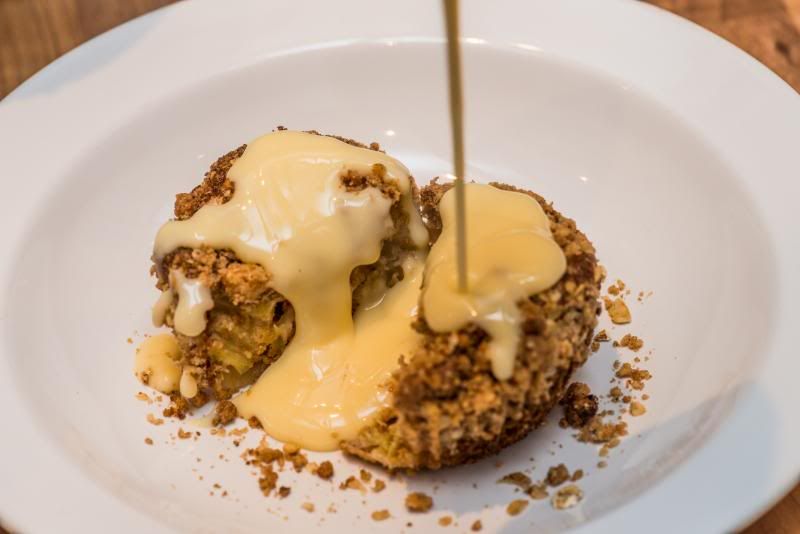 Arrrr yeahhhh
Any leftover rhubarb in future is likely to find its way into these again I should think - it's a great one to use because it only requires about one stick which is often what you end up being left with. Hell, I may even buy some especially! It would be well worth it.