Strawberry Heart Pavolvas
So we'll gloss over the fact that I'm posting my Valentine's bake in March. Anyway, even though this is a heart shaped bake, it doesn't have to be, you could make it any time of year!
I'm always dismayed by the Valentine's Day apathy I see every year, and I don't like being made to feel sad or a sucker for wanting to celebrate it. While I do hate how everything has become crazily commercial these days, it shouldn't mean you have to shun it completely! We all know that you should make sure your loved ones know that you appreciate them every day of the year, but I don't see anything wrong with having a day where you can celebrate it, spend some quality time together, and write some nice words in a card to make extra sure they know.
Anyway, it was bloody weeks ago so there's really no point in me getting on my high horse now! Our Valentine's Days have been varied so far, we have been for a day out, we've been for a meal out, we've had a meal in, and this year we decided to stay in again have a takeaway and watch a DVD. Our tradition is that I get flowers and Mike gets something baked for him (surprise, surprise).
This year I'd spied my Valentine's bake quite early, on one of my favourite baking blogs
Butter Hearts Sugar
-
Strawberries and Cream Pavolva Hearts
! This would be an extra special and heartfelt bake, since I don't like meringue and I don't like any egg 'interaction' beyond a quick crack into a cake, egg separation is the stuff of nightmares to me!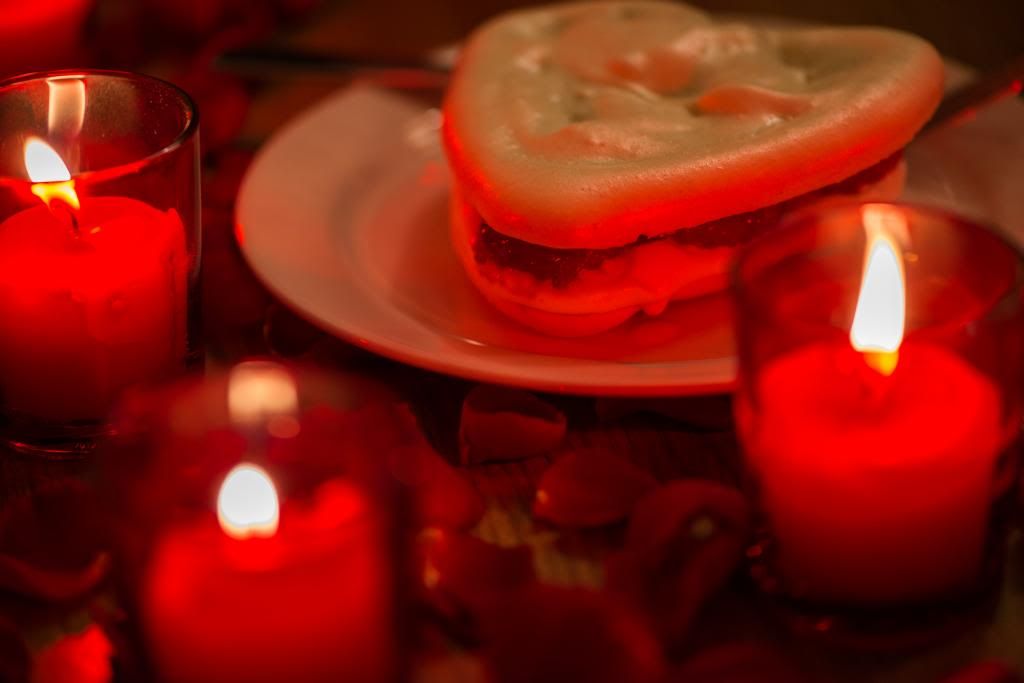 The meringues were quite simple to make really, I think mine were a little runny as it was quite difficult to pipe them but I managed to wrangle them into heart shapes and they turned out fine, if a little uneven due to my smoothing shortcomings! The filling was just whipped cream with sugar and vanilla, and sliced strawberries, with a bit of warmed strawberry jam drizzled on top. I think they were perfect for the occasion and Mike definitely enjoyed them. I think I will be making these again in future - reckon they would be great as a summery dessert.
The recipe is here
if you want to try them.