Caramel & Pretzel M&Ms cupcakes
I seem to have developed an obsession with American M&Ms. I'm not sure why, since I've never been that much of an M&Ms fiend, but import them from America, put some funky flavours in whack up the price tag and I'm sold!
After munching my way through some Pretzel M&Ms I decided they must be incorporated into something baked, and the thought of them mixed in to caramel cupcakes sounded just right.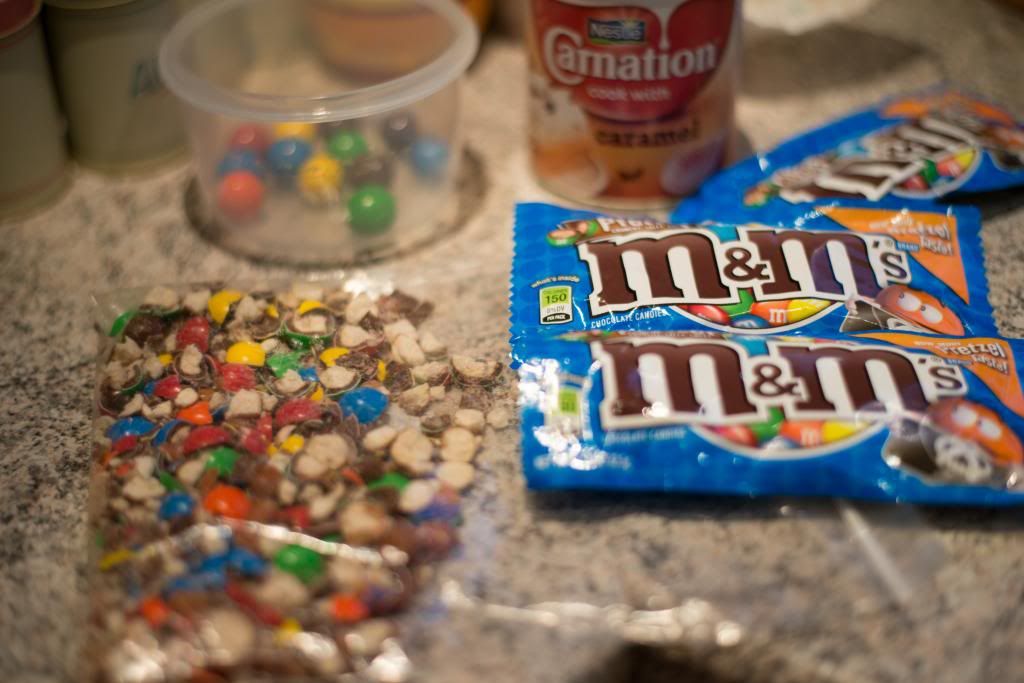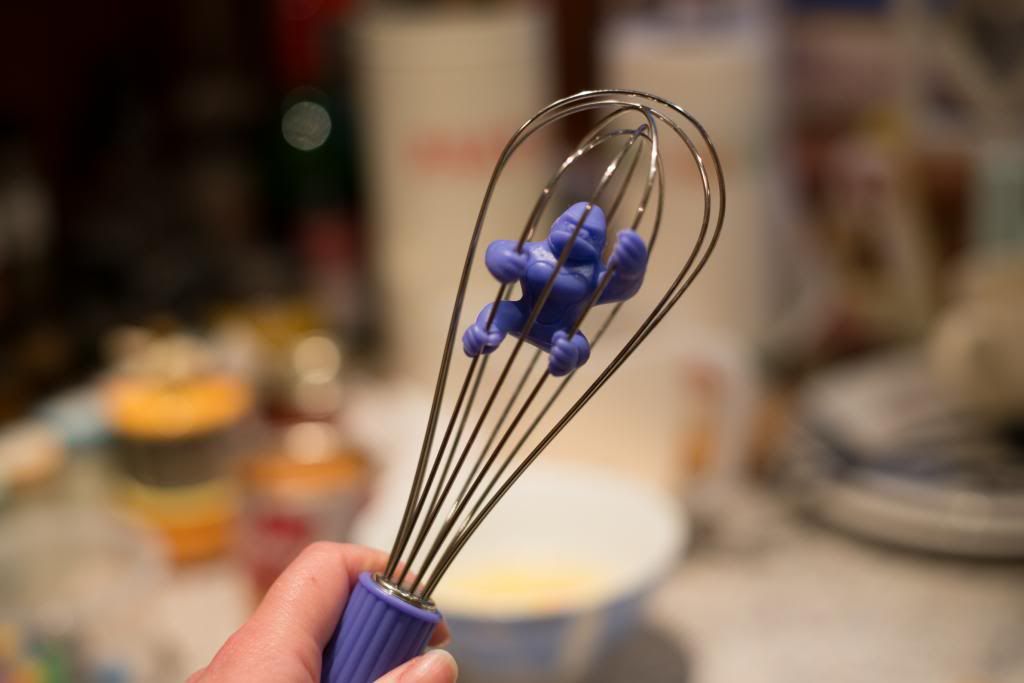 G

orilla in

the

whisk....
I used the Hummingbird Bakery's recipe for Caramel cupcakes and folded in some bashed up M&Ms to the mixture. With hindsight, this wasn't the best recipe to use since I've found that Hummingbird recipes tend to be very runny and so unsurprisingly, the M&Ms mostly sank to the bottom (and then got stuck to the bottom of the cupcake case..).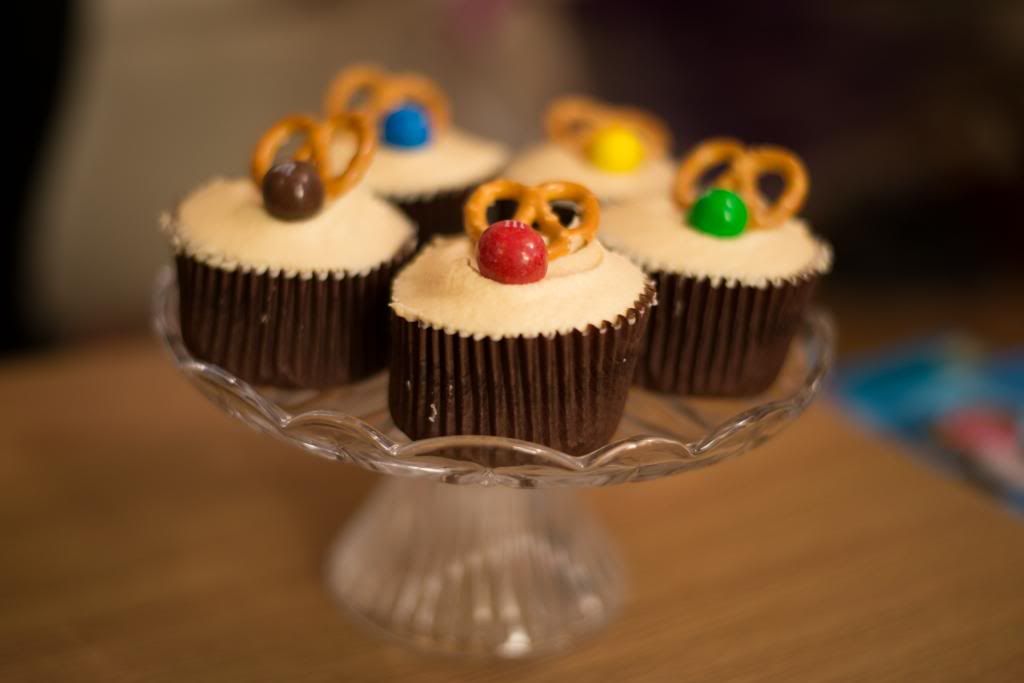 That aside, the flavour combination definitely worked and so I just need to come up with a firmer cupcake batter to support the little chunks of pretzelly M&M goodness! I've been baking with a lot of caramelly flavours recently which is unlike me - I don't really like too much caramel normally because it's too sweet, but find the right flavour to pair it with and I'm in!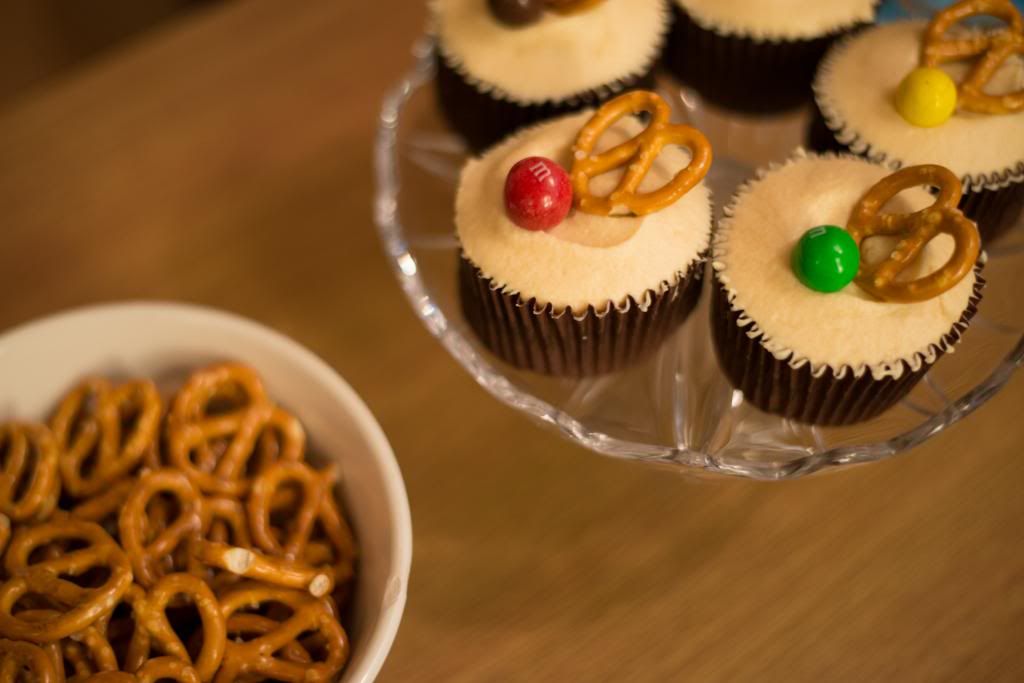 The recipe I used is from Cake Days and has been reproduced on many a blog post, so I won't bother - if you want to use it and don't have the book, one of the places you can get the recipe
is here
. I used 3 bags of pretzel M&Ms and just reserved 12 to use on the top and bashed the rest up. I was annoyed at myself for eating the 4th bag I bought because I think the cakes could have done with a few more in them!