Gingerbread cupcakes with clementine buttercream
I hate blogging things out of order, but as Christmas is becoming more and more of a distant memory I had better bosh out my Christmas bakes first.
I started a new job just before Christmas, and as is tradition with my old colleagues, had to endure a leaving buffet in the meeting room! I'm really not ungrateful, but these kinds of things are up there on the anxiety-o-meter at the best of times, and so when they're for ME it tips me off the scale! Anyway, as is also tradition I had to bring some cakes along and I wanted to make something festive, but that was relatively quick and un-complicated because I had an absolutely horrendous last week trying to finish everything off.
I looked back through some past recipes and decided to re-visit these
Gingerbread cupcakes with clementine buttercream
. I was a bit hesitant as I didn't remember raving about them particularly at the time, but they were made during the whirlwind of baking that was Christmas 2010 and so I'm not surprised really that some things I made then might be a bit hazy in the old memory bank.
It was a good choice. They were dead simple to make - just a standard cupcake with the addition of clementine zest and spices, and a standard buttercream plus clementine zest and juice. But the effect was really striking - tastes of Christmas without being overpowering or too rich. I could probably have done with a bit more clementine juice for the buttercream as it was pretty stiff to pipe but other than a bit of mild hand cramping, no complaints.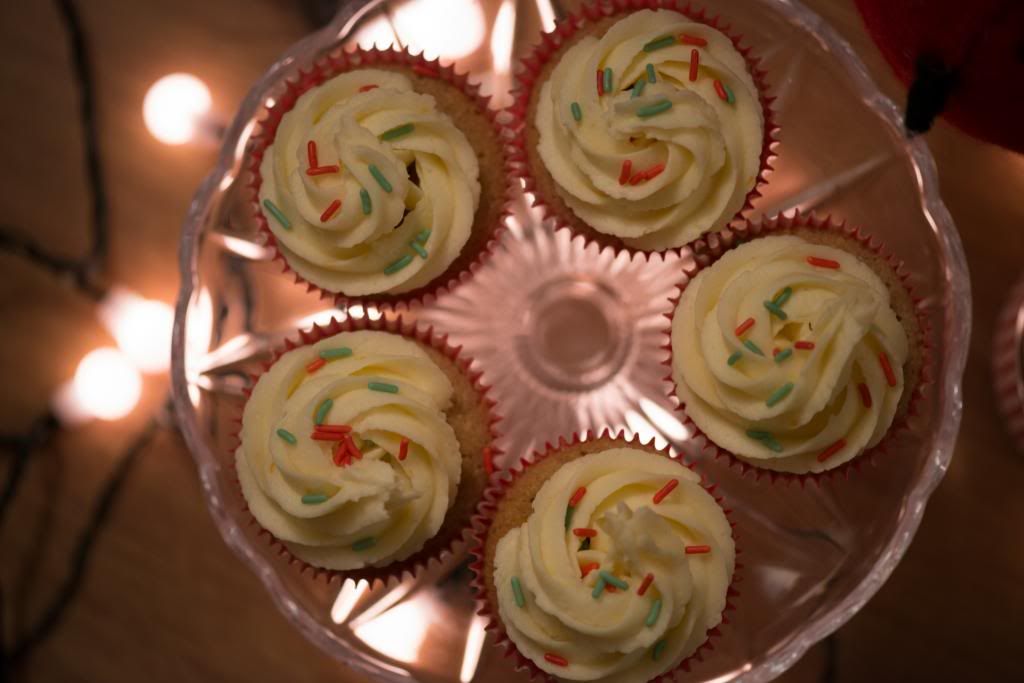 Here's the recipe, seen
online here
:
150g butter (I used Stork)
150g caster sugar
150g self raising flour
3 medium eggs
1 tsp vanilla extract
2 tbsp milk
1 tsp ground ginger
1/4 tsp ground cloves
1/2 tsp ground cinnamon
zest of two clementines
To decorate
160g unsalted butter, softened
500g icing sugar
1tsp vanilla extract
zest of one clementine
juice of 4 clementines
1. Beat all the ingredients together in a bowl and divide between 12 cupcake cases.
2. Bake on 190c for 20 minutes until risen, firm to the touch and a skewer comes out clean.
3. Transfer to a wire rack to cool.
4. To make the buttercream, beat together the butter, icing sugar, vanilla extract, clementine zest and a small amount of the clementine juice until all combined.
5. Add the rest of the clementine juice a little at a time until the pipeable (I used all the juice and could have done with a bit more, but I could have just been stingy with my juicing!). Note this makes A LOT of buttercream so you can be very generous with your piping!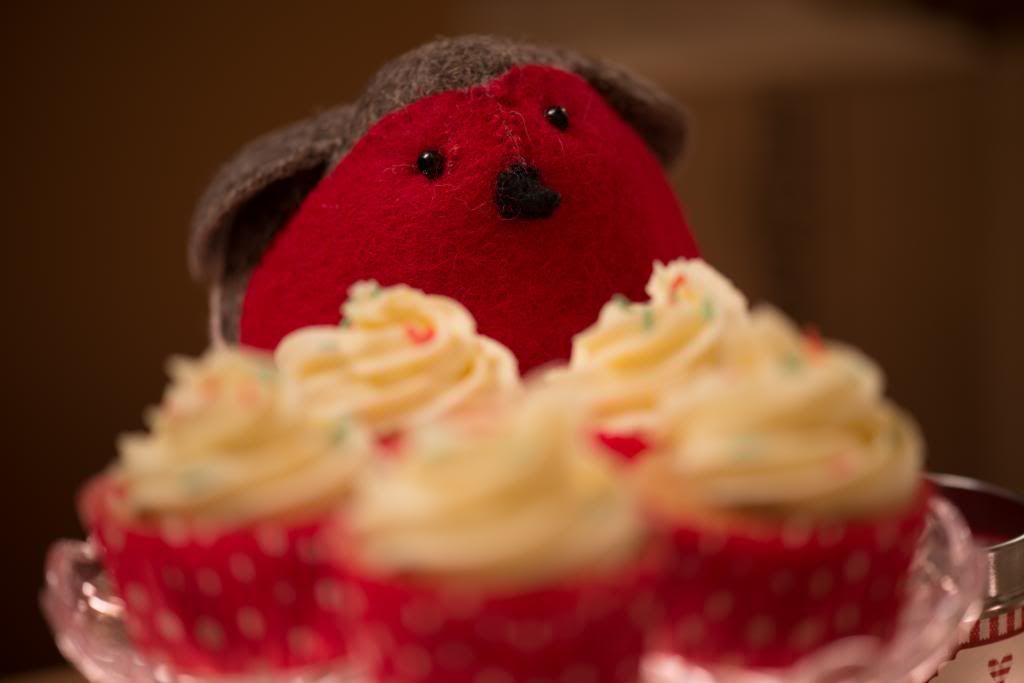 I will definitely be busting these out again next Christmas as a nice lighter alternative to all the Christmas stodge! Plus, I hate most things Christmassy such as mince pies, Christmas pudding etc so it's nice to have something festive that I can actually stomach!