East Coast Cake
Mike's sister's birthday is always a good one on the cake calendar. In the past she has had a
sweets covered victoria sponge
and
ice cream cupcakes
, and this year I decided to try a cake based homage to a dessert that is something of a family favourite - the East Coast Sundae from
Frankie & Benny's
.
On a side note, I think the Frankie & Benny's sundaes have taken a nosedive recently - for some reason they keep lashing everything in red berry sauce... I like a bit of it drizzled on my 99ers but I don't want it in my sundaes thanks! I just don't think it goes that well with things that are more chocolate based, and the F&B red berry sauce is too tangy and gloopy and well really there's just too much of it. UGH!
Happily, the East Coast Sundae is one that has escaped the recent invasion of excessive red berry sauce. For those of you unfamiliar with it - it is toffee and chocolate ice creams, with marshmallows, chocolate covered honeycomb and malteser balls, topped with chocolate sauce and whipped cream. Simple, but oh so good.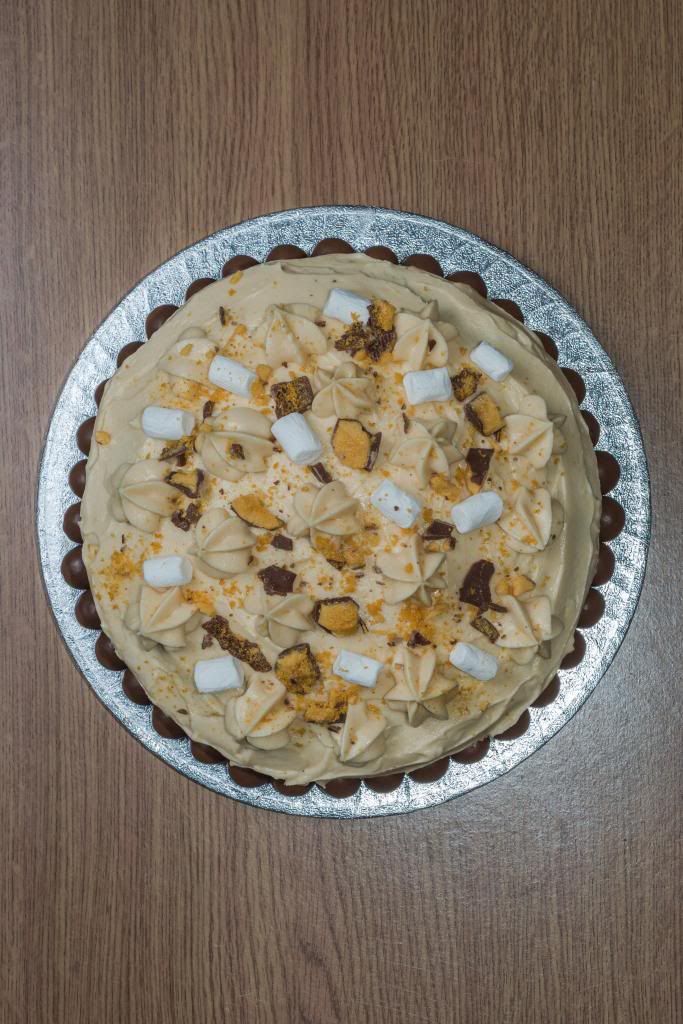 So this cake was a straightforward chocolate cake (used the choc cake recipe from
this by the Pink Whisk
which is now my go to choc cake!) filled and covered with caramel frosting (recipe from the
caramel cupcakes in Hummingbird Bakery's Cake Days
). Sprinkled some bashed up Crunchies, Maltesers and mini marshmallows in the centre and all over the top. Looking back I should have probably drizzled with chocolate sauce aswell to be more authentic, and we'll gloss over the fact there's no whipped cream...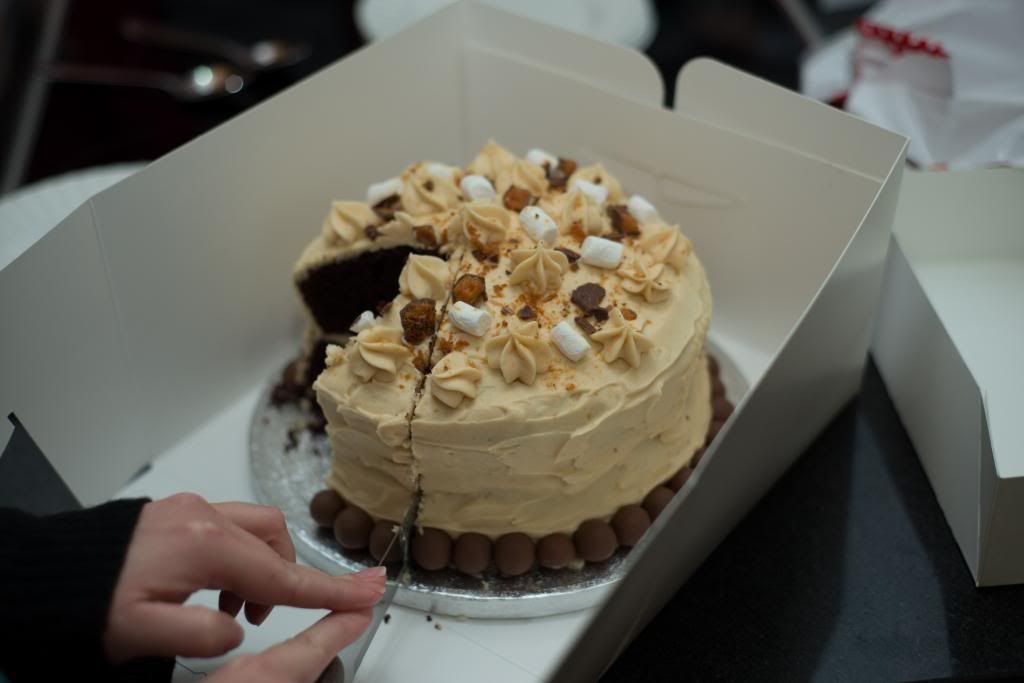 I also really like using things to line around the base of cakes with. Not only does it hide sloppy frosting around the base but it also creates a handy slicing guide!